Tags are an awesome way to categorize givers based on certain criteria. Maybe you want a tag to indicate that a contact doesn't use email or, perhaps they're musical geniuses. Whatever the case may be, tags are a searchable, query-able, automation-able (ok, I'm making up words here, but you get the point) way to add this information to a contact record.
There are some tags that are already designed by Virtuous to help you get started but, since Virtuous is all about letting you own your database, system admins also have the ability to create a custom tag. To be clear- only your organization users with admin permissions have the ability to create tags. If you want your general user to be able to use a tag, the admin must create it.
How to Create a Custom Tag
First, head over to the navigation bar, select Settings-->Data Management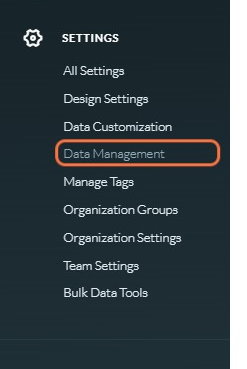 Next, select Manage Tags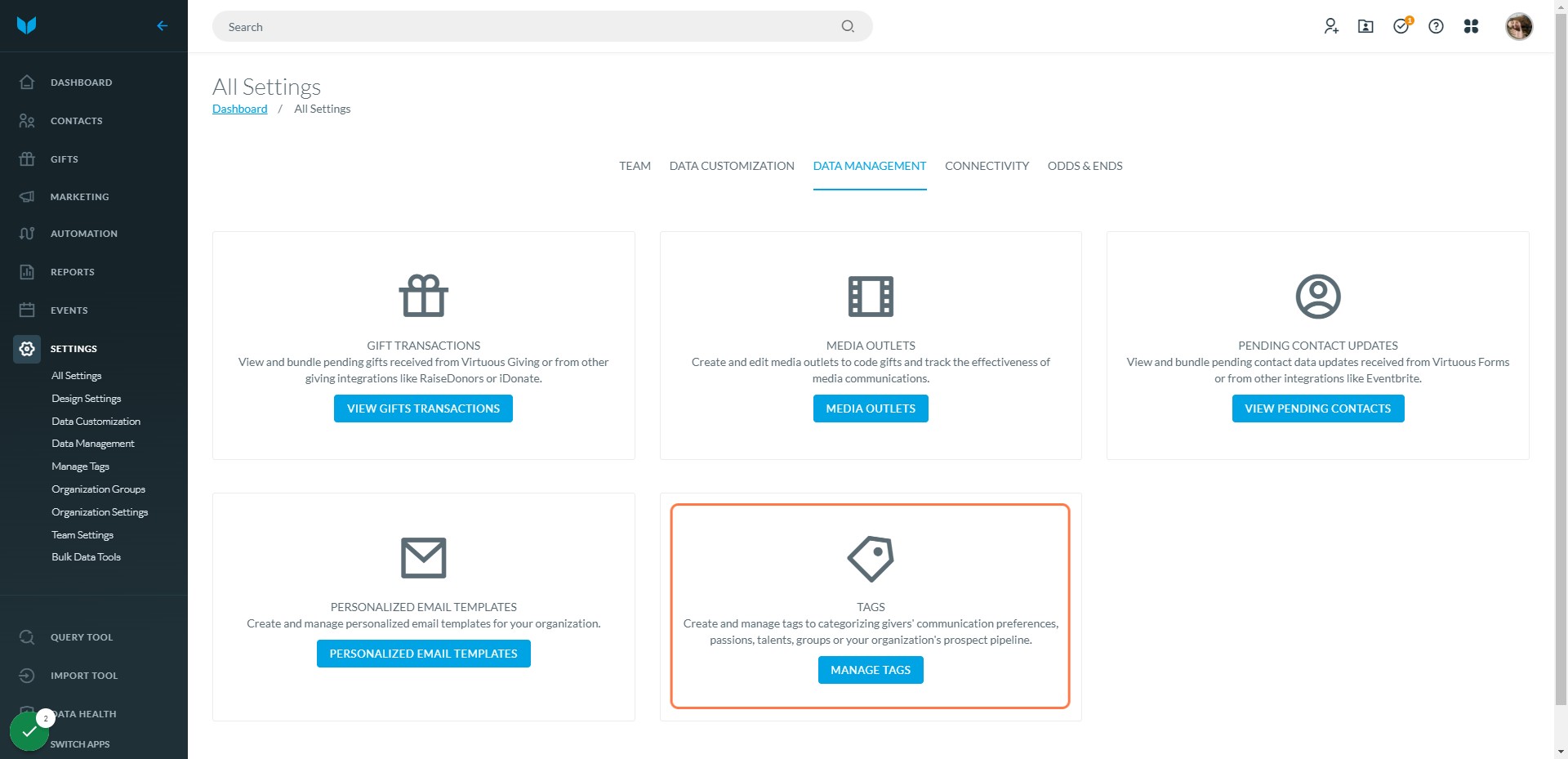 Then you'll select Create a Tag in the upper right corner of the screen.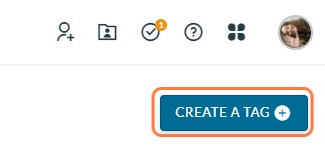 Now you're ready to build out the tag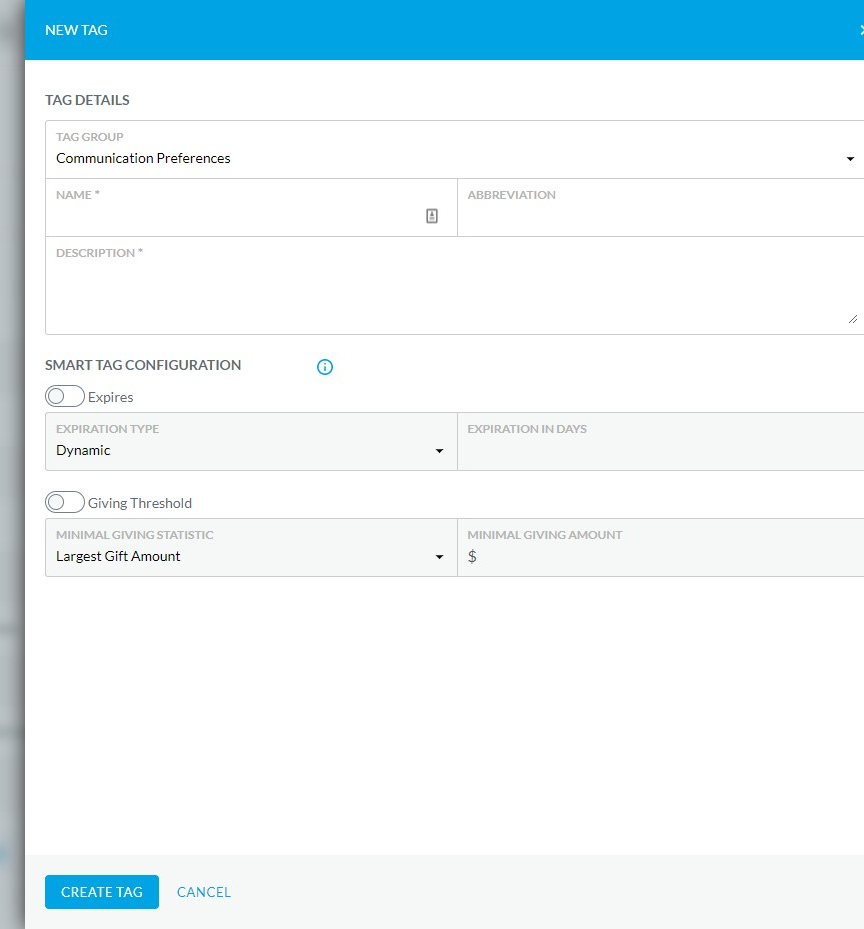 Tag Group- You'll need to select a group for this tag to live in. Pick the category that best represents your tag.
Name- Create a unique name for the tag that makes sense for the category to everyone that may need to use it. If you name the tag Unicorn but no one knows what that means, it's not going to be very helpful.
Abbreviation- If the name of the tag is super long, give it an easy-to-read abbreviation. Otherwise, be aware that it may not appear fully on the tag. For example, if you wrote Association for a tag, Virtuous may only show the first few letters.
Description- If there's any further information about what contacts should receive that tag, include it here. For example- you may want to clarify that a mid-tier donor tag is a contact that has donated $15,000 over their lifetime to your org.
Smart Tag Configuration- This is going to be an either-or situation if you're using Smart Tags. You can either have it expire by a time period or by a specific giving threshold.
Once you've configured your tag, select Create tag at the bottom and you're ready to roll!
What Next?
Now that you've learned how to create tags, you're ready to add them to a contact record and really get your database organized! If you need help adding tags to a contact record, check out this article on How to add a tag to a contact.