While we hope all of your sailing is smooth, we know that you may at times need some back up! Our dedicated Support Team is here to help your team keep things running smoothly in Virtuous. Our knowledge on sailing may not be extensive but any questions or bugs you experience in Virtuous can be asked and addressed in a Support Ticket!
Once you've submitted a support ticket, you can check on the status and any updates of your open support ticket in the Ticket Center. The Ticket Center will allow your organization to view all your open tickets and statuses!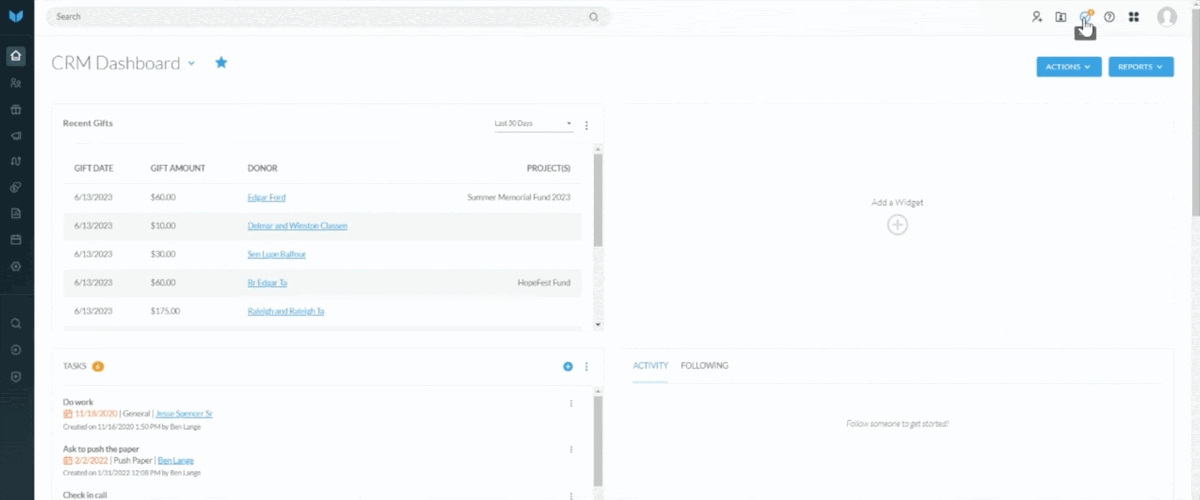 You'll access the Ticket Center in the same way you submit a ticket: under the

in the top right corner of your Dashboard in Virtuous, but now you'll select "View Open Tickets" instead. This will bring you to My Requests: i.e. your submitted support tickets! Here you can see any recent activity and the status of your tickets and also any tickets you've been copied on.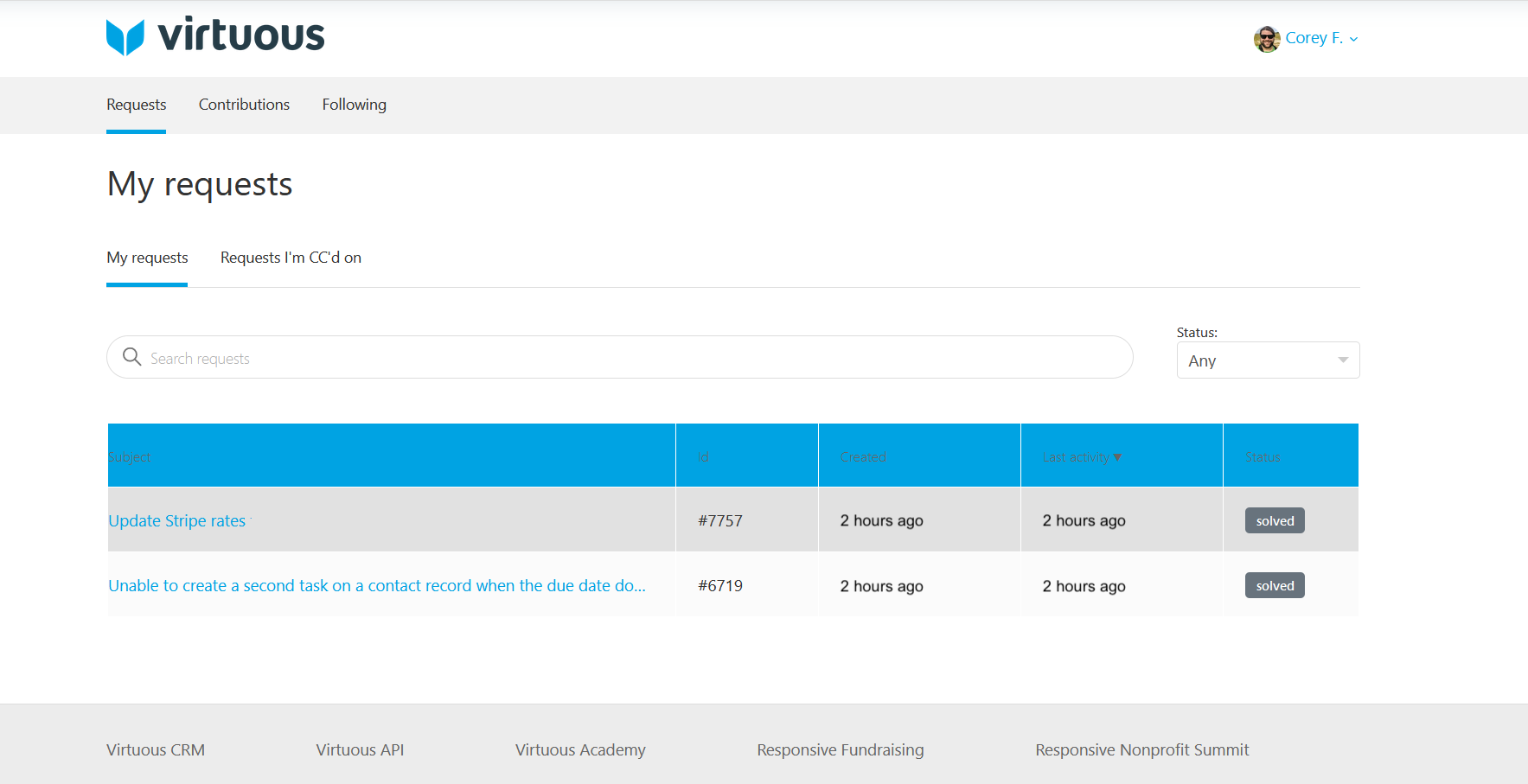 The various statuses indicate:
New: Request received waiting for a specialist to pick it up
Open: Our specialist has received your latest response and we are continuing to investigate OR if the issue is with development.
Pending: We have sent you a response and are awaiting response.
Solved: This issue has been closed out. Solved issues viewed at any time and reopened for 10 days by simply replying to the latest response and we can continue troubleshooting.
By selecting the specific open ticket, you'll be able to add more detail or respond to the agent assigned to your ticket awaiting your reply! This also will give you a history of any past solved tickets.