Virtuous has two System Tags, Lapsed Donor and Prelapsed Donor, that are added and removed automatically based on a Contact's giving activity. By adding and removing Tags with Virtuous Automation, you can create your own business rules and let Virtuous keep your Tags up-to-date in much the same way.
To add a Tag action to any workflow step, click on the "Add an action" button.

This will bring up the Action Details form. Select "Tag" from the drop-down list to set the type.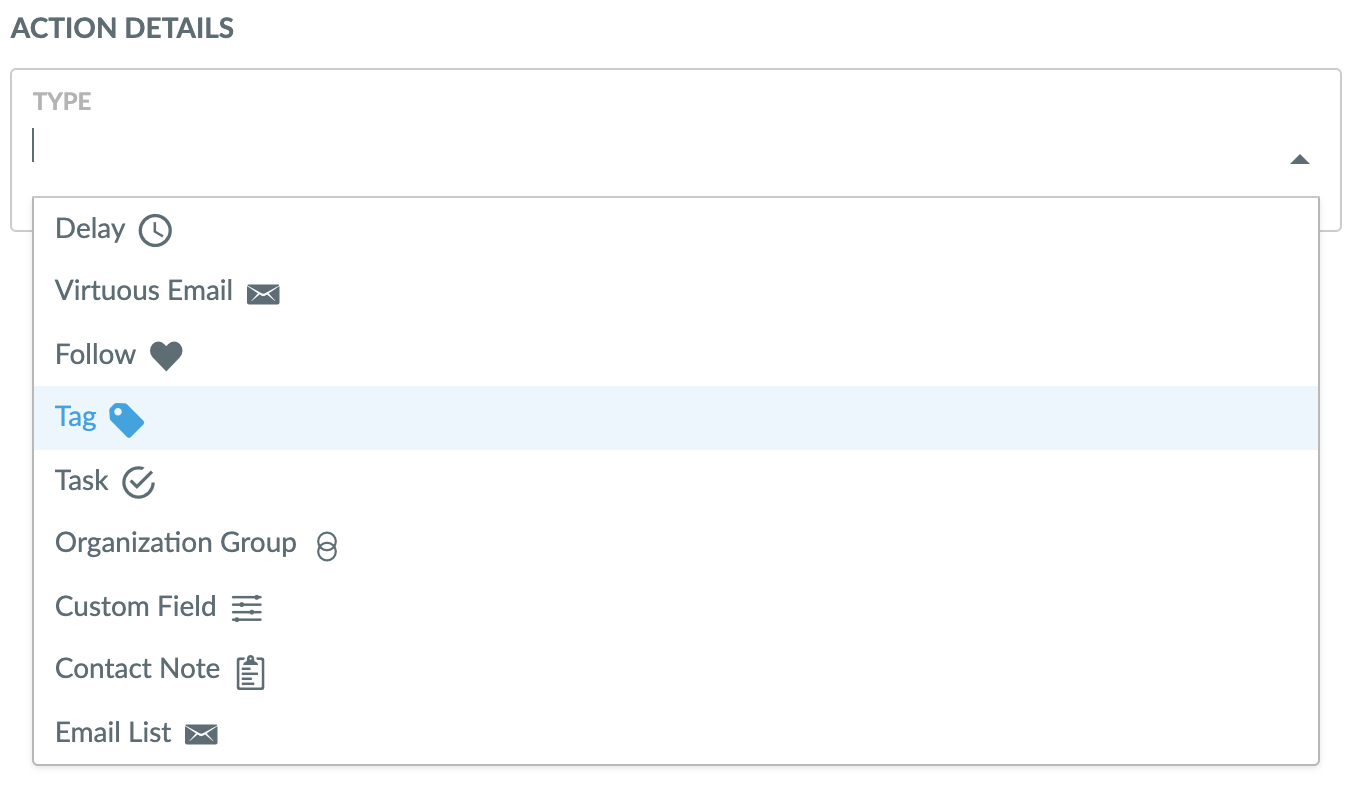 Then you'll be presented with additional options for your Tag action.

First, you'll need to specify whether you'd like to add or remove a particular Tag. By default, "Add" is selected. Just click on the field to change the selection.
Then, begin typing in the Tag field to search for the tag you'd like to add or remove.
If you are using Tags to track your givers' progress as they move from one step to another in your workflow, make sure that you are removing tags from previous steps in addition to adding new Tags. Otherwise, you may end up with records that have Tags from multiple steps.