Creating custom fields is an excellent way to track mission-critical data that is unique to your organization. But it also means having to maintain data that is not built into the core of Virtuous itself. By using an automated workflow to set custom field values, you can build your own business rules for maintaining custom data and free up more time for your staff to connect with your supporters.
To add a custom field action to any workflow step, click on the "Add an action" button.

This will bring up the Action Details form. Select "Custom Field" from the drop-down list to set the type.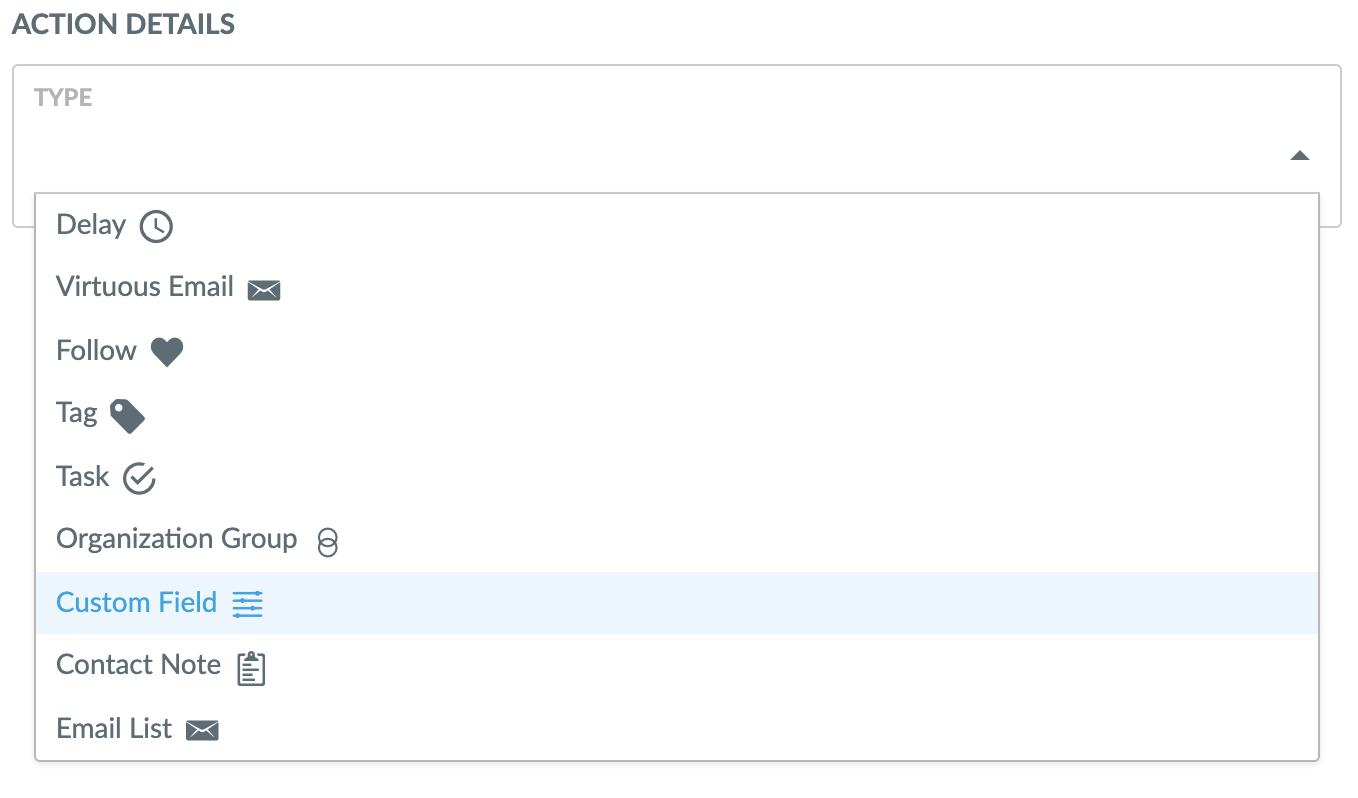 Then, you'll need to edit the settings for your action.

First, type to begin searching and select the specific Custom Field you'd like to update with this action. The custom fields available will be determined by the type of workflow you are using. For a Contact workflow, only Contact fields may be edited. On an Individual workflow, Individual custom fields may be updated.
Once you have selected a field, then select or input the value that should be populated in that field whenever this action occurs. For date fields, you must input a specific date, as opposed to selecting relative dates like "today."