Using Organization Groups is a great way to build donor pipelines, track solicitor assignments, and even associate records with separate chapters within your organization. And by using an automated workflow to make these assignments, you can set your own business rules for managing each group.
To add an Organization Group action to any workflow step, click on the "Add an action" button.

This will bring up the Action Details form. Select "Organization Group" from the drop-down list to set the type.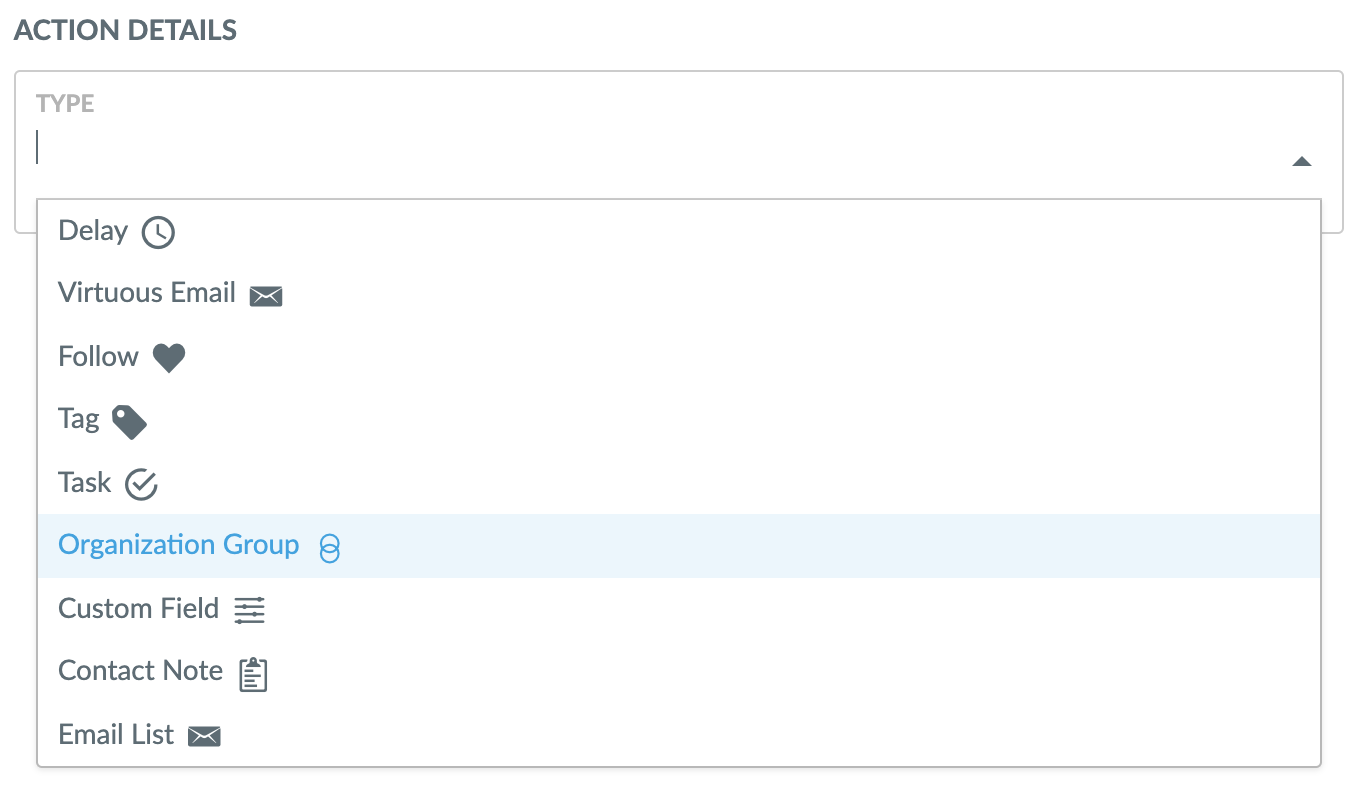 Then, you'll need to configure some additional settings for the action.

First, you'll need to specify whether you'd like to add or remove a Contact to or from a particular Organization Group. By default, "Add" is selected. Just click on the field to change the selection.
Then, begin typing to search for and select the Organization Group you'd like to add a Contact to or remove them from. Only one Organization Group can be selected for each action.
In some cases, you may want to create rules around which Group a particular Contact will be assigned to. For example, you may have two development officers that each cover a specific area of the country. In your workflow, you may want any Contact who makes a large Gift and lives in the East region to be assigned to the East Region development officer's group, and you may want the same to happen for the West Region development officer for large Gifts from donors in the west.
The key to accomplishing this is to remember that the only place where you can control these variables is in your query. You would need to create one query for large Gifts from Contacts in the East Region, and another for large Gifts from Contacts in the West Region. Then, each of these queries will be associated with separate steps. The sequence of actions in each step may be nearly identical, with the only difference being that the Organization Group action is targeting a different group in each.
So for all branching scenarios or situations where you would like to define routing rules, each branch will require its own query and its own separate workflow step.