As a Responsive Nonprofit, you'll want to listen to donor signals and make sure that you are connecting with them personally based on their interests. One easy way to do that is to use an automated workflow to add Individuals to specific email lists based on their activity.
To add an email list action to any workflow step, click on the "Add an action" button.

This will bring up the Action Details form. Select "Email List" from the drop-down list to set the type.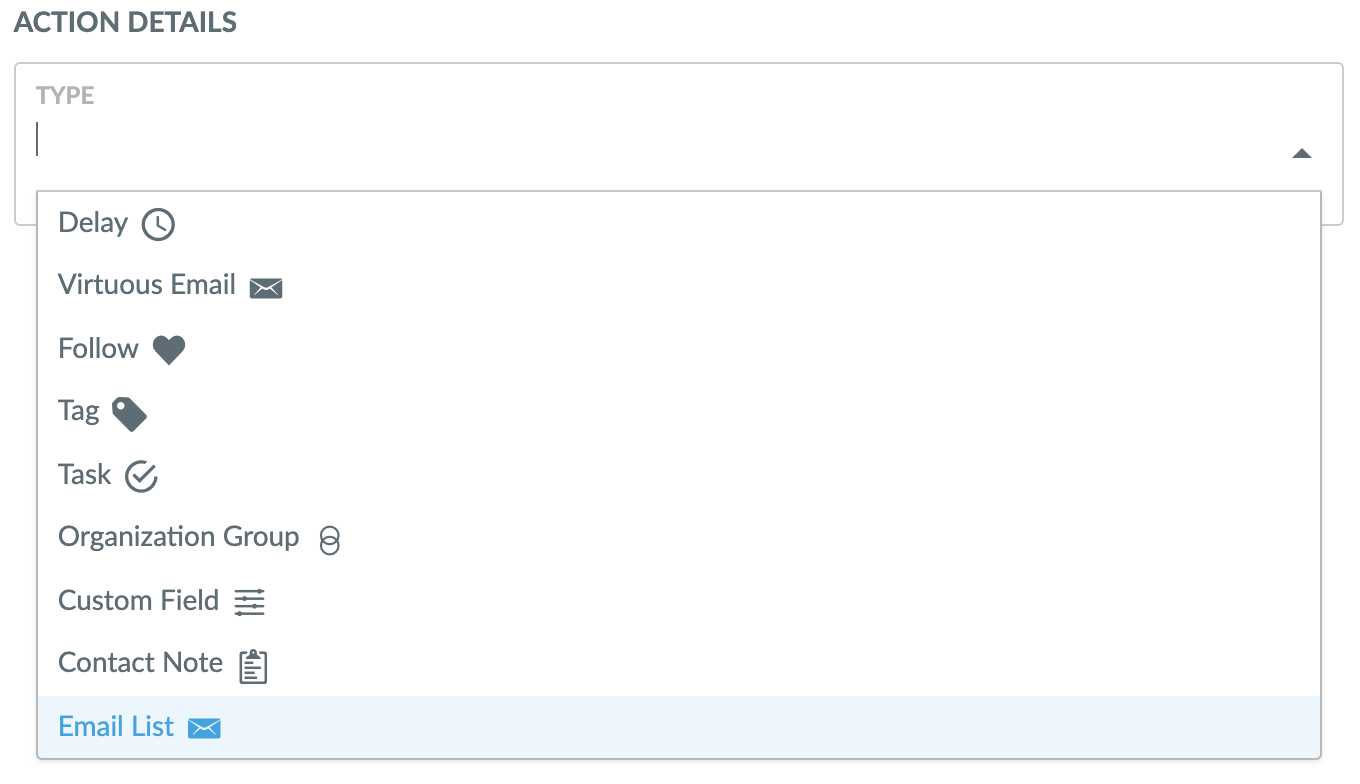 Then, you'll edit the setting for your email list action.

First, click or begin typing to find and select the specific email list you'd like to add someone to. You can select one list per action — to add someone to more than one list, you will need to add additional actions for each.
For Contact workflows, you'll additionally need to select which Individuals should be added to your email list when a Contact is enrolled in your workflow step. Select "Primary" to add only the Primary Individual, or "Primary and Secondary" to add the Primary Individual and Secondary Individual for each enrolled Contact to your list. Select "All" to add each Individual, no matter how many, from each enrolled Contact.
Since Individual workflows already target specific Individuals, there is no need to select a target for these workflows.