One of the keys to being a Responsive Nonprofit is listening to donor signals. One of the easiest ways to listen is by using DonorSearch to append wealth data. If you have DonorSearch integration configured for your account, you can add wealth data to records as part of an automated workflow, so you have the latest information on anyone who gives a large gift, or takes any other action that might warrant further attention.
To add a wealth data action to any workflow step, click on the "Add an action" button.

This will bring up the Action Details form. Select "Wealth Data" from the drop-down list to set the type.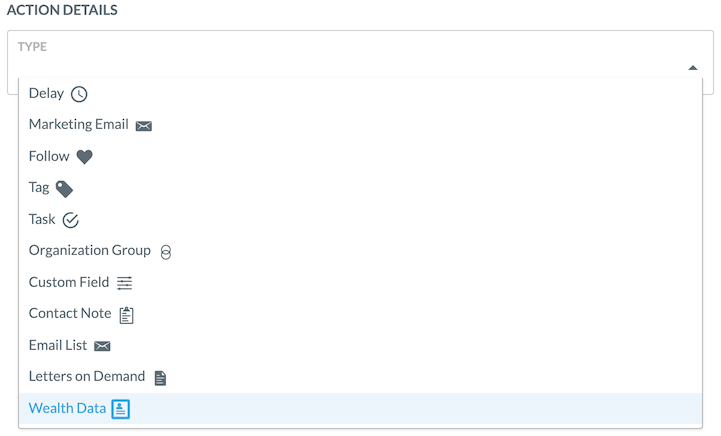 And that's it! Now, any record that is enrolled in your workflow step will have wealth data appended. If there is already wealth data present, the current data will be overwritten with the latest information.

Once wealth data is added to a record, it an be used in queries for segmentation or to trigger subsequent automation steps, or in other workflows. You can see a complete list of the data points available in this article.