When you think of all the ways that Virtuous Automation can help you and your team get ahold of your supporters quickly, what better way than via an SMS message? The most direct line to a person is via their phone so let's talk about how you can utilize Virtuous Automation to reach out to your supporters through the device that is probably within 5 feet of them right now!
To add SMS Messaging to any workflow step, click on the "Add an action" button.

This will bring up the Action Details form. Select "SMS" from the drop-down list to set the type.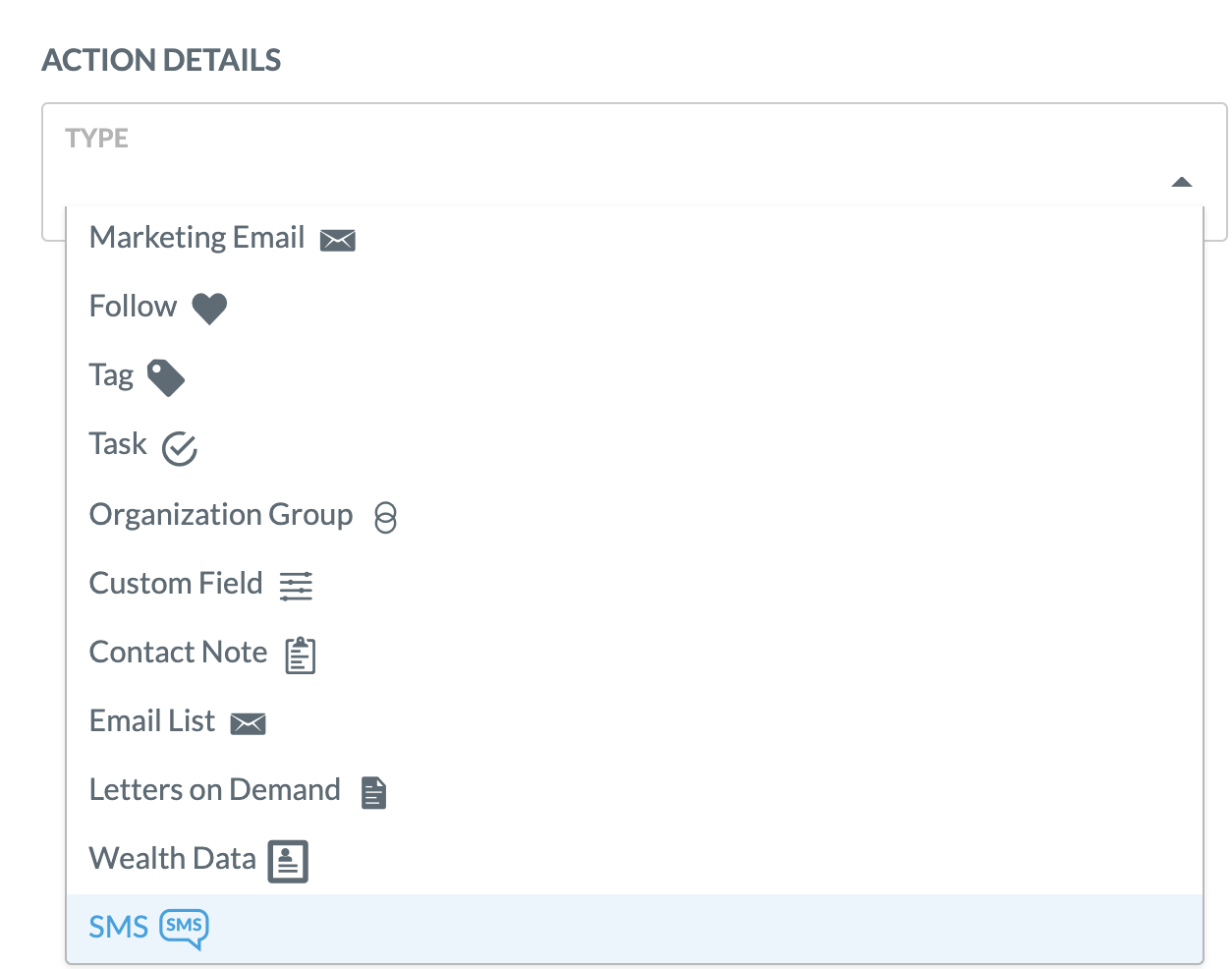 Next, you will see several options for configuring your SMS.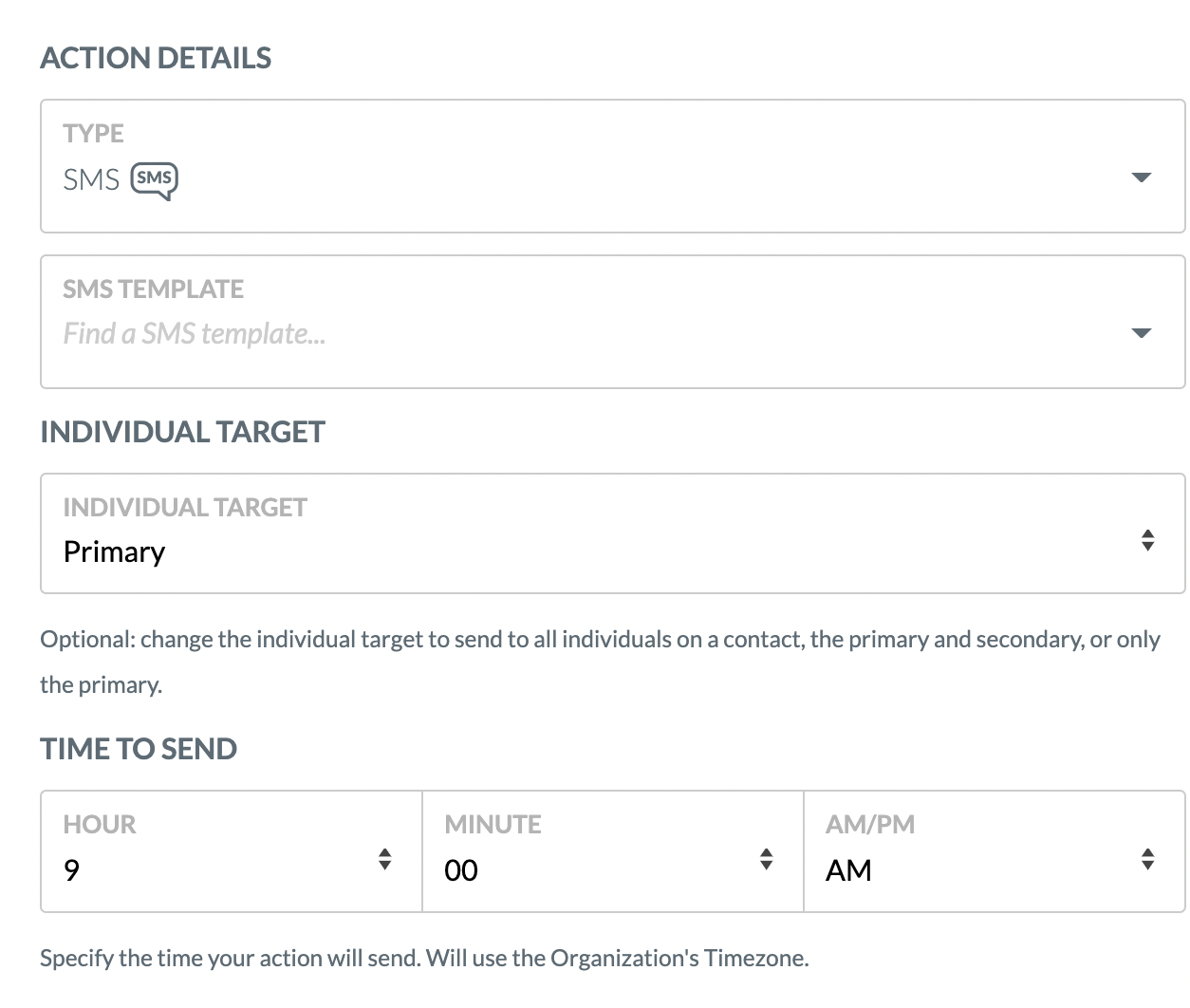 SMS Template
Individual Target
Contact workflows will have an additional setting for the Individual Target, as you have the option to send your designated SMS message to ALL of the individuals on a contact record, the primary AND secondary individuals on a contact record, or ONLY the primary individual on a contact record.
Since Individual workflows already target specific Individuals, there is no need to select an Individual Target for these workflows.
Time to Send
Virtuous Automation is a process that runs once per day, each day, and generally in the very early morning. This is generally agreed to be a poor time of day for sending SMS messages, so use this space to set a time of day when you would like your SMS message to be sent (based on the timezone set for your organization). If no values are entered, then your SMS message will be sent when Automation runs for the day.
If a workflow is run manually and the send time for the day has already passed, then any SMS messages will be held and sent on the following day, at the correct time of day.