Hey, I Just Met You, and This is Crazy, but Here's my Number...Text me Maybe?
We know that the best way to connect with and retain your donors is to communicate with them using multiple channels. (And hey, don't just take our word for it, you can read more about it in this study.) So why not add another channel?
Say hello to SMS messaging, AKA text messaging!
Now, you can purchase blocks of SMS messages to add to your account. When you do, you can set up SMS messaging for your organization. You'll be able to select a toll-free number to use for sending messages, and even search for one that contains a word that aligns with your organization's name or mission.
​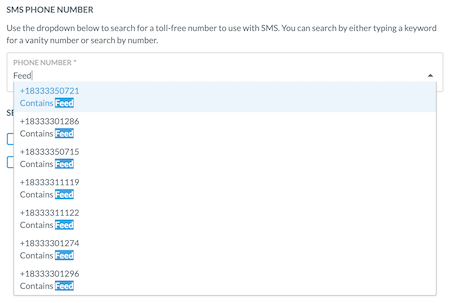 Cool, huh?
Once your account is set up, you can create SMS message templates, include merge tags for the recipient's name, and even call out keywords for recipients to manage their communication preferences. Preview your work by sending a test message to yourself (go ahead, just try to say "test text" three times fast, we dare you. Heck, even "test SMS" is a doozy).
​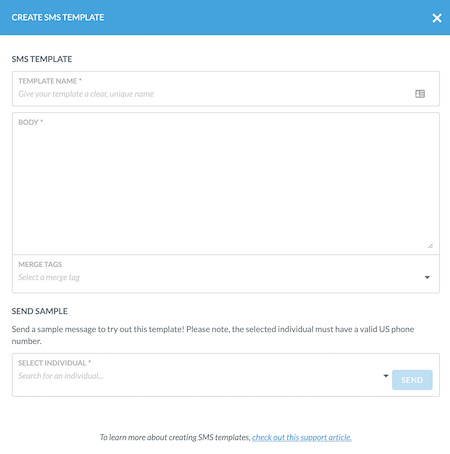 Once you've created your templates, you can send them via automation, by adding an SMS action to any workflow.
​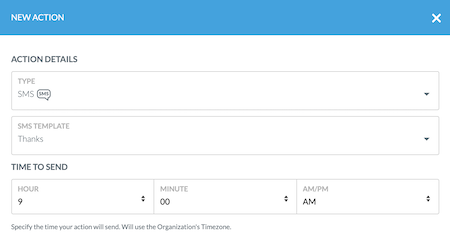 But wait...
(yes, it's a new year, maybe we should retire this bit, but if it ain't broke, don't fix it, right?)
There's more!
You can also link any of your SMS templates to a Virtuous form (lead form? giving form? why not both!) to use as a confirmation or thank you message.
​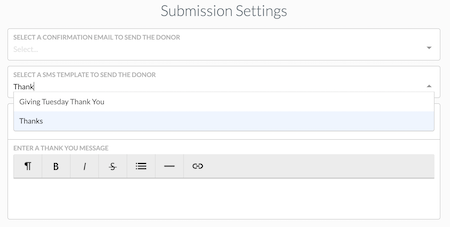 You can still include a Form Confirmation Email as well; no need to choose one or the other. It's a multichannel world!
Excited to learn more? Well then, you can check out this article to learn about configuring SMS messaging, or peruse this article to bone up on creating SMS templates.
I Want Wealth Data, and I Want it Now!
Willy Wonka may not have taken kindly to Veruca's demands, but you have to admit: we live in a world of instant data right now. (Would we trade instant data for a chocolate river or a ride on the Wonkavator? That's another discussion for another day...)
So why not make it faster and easier to get wealth data?
That's right, we've beefed up our DonorSearch integration to make it just that much easier to have actionable wealth data right at your fingertips, just when you need it.
First, because we couldn't add just one new workflow action this month, you'll see the option to get wealth data as a workflow action.
​

Want to automatically screen certain records based on their activity? Get wealth data for everyone who gives a large gift? Now, you'll be able to do just that by creating your own workflow, with your own business rules for who should be screened.
But maybe that's not fast enough? (Certainly not fast enough for Veruca Salt, but really, what is?)
(OK, no more Willy Wonka references, we promise)
OK, OK, how about this: when configuring DonorSearch integration, now you'll have the option to automatically append wealth data to all new Contacts as they are created.
​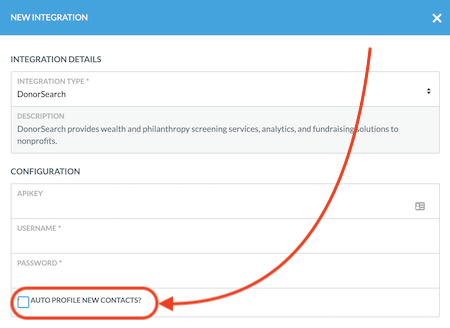 That fast enough for you?
Of course, these features will require a full DonorSearch subscription. Not sure about your DonorSeach subscription? Our team can help with that.
Look at This Stuff, Isn't it Neat?
How can you tell your Collection's complete?
We know that Custom Collection data has been a little hard to read on Contact records, so we're making a change to make it easier to see and interact with your custom data. Now, you'll have Contact tabs for each Contact or Individual Collection!
​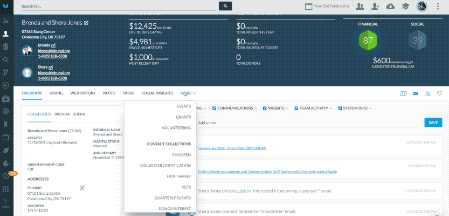 You can still add entries to any collection from the specific tab for that collection.
As part of this change, you'll notice that the Events, Grants, and Volunteering tabs are also moving to the "More" drop-down on Contact record tabs.
Check it out right now!
DIY Contact Widgets, Just for You
Now that you can create your own custom reports and use them to create new custom widgets, it was only natural to look at Contact widgets as the next customization frontier. (Not to be confused with the FINAL frontier, which, as we all know, is space 🖖)
Now, when you remove one of the default widgets in the header of a Contact record (just click the three dots to edit the widget and you'll see the option to remove it), you can choose to create your very own custom widget instead.
​

When creating your widget, you can select up to three statistics to display. Now, you can have just the data you want, available in the header of every Contact record. (Veruca Salt would LOVE...oh, wait, sorry, we promised...)
​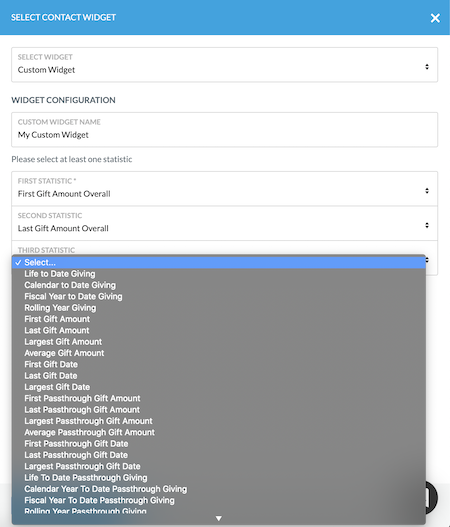 Give your widget a name, save, and you're all set!
Your new widget will be visible on any Contact record, but only to you; each user can customize their own view, however they like. You can remove both default Contact widgets and replace them with widgets of your own design, meaning that each user has a maximum of two custom widgets at any time.
Go ahead get customizing!
...And the Rest
As with every release, this month's update also includes a number of other fixes, tweaks, minor modifications, and assorted nudges. Among this month's assorted fixes:
Another entry in the "by popular request" category: we've added a new Gift Type, Qualified Charitable Distribution. Now, it will be even easier to keep track of IRA gifts and receipt them properly, without having to resort to any Segment Code trickery or custom field tomfoolery (also no chicanery, shenanigans, or hullabaloo).

Giving users access to the Receipting tool has been a bit tricky in the past, requiring a very specific combination of permission settings. While this sort of secret Admin code seems like a ton of fun, we thought it would be more straightforward to have a set of Receipting permissions, so we've added them. Check them out and make sure your team is set up to manage or run receipts.

Until now, inventory counts for Premiums have required either manual upkeep, or a custom integration using the Virtuous API. If you are a frequent reader of our release notes, then you can probably guess where we are going here: Premium inventory will now automatically update as Premiums are added to Gifts. Reversing Transactions will not add to Premium inventory counts - we're only doing subtraction here. But this should make it even easier to keep track of your on-hand items going forward.

Another "you asked, we listened" success story: we've added the ability to set a date on Campaign Segmentation imports, so the Activity Feed on Contact records will accurately reflect the date when a mailer was sent. No more time-traveling mailings!

We've made a change to Metabase custom report permissions. Now, instead of selecting which reports your users shouldn't see, you'll select which reports they should see. Which should make for an easier time configuring permissions.

Ever wanted to archive a Project, but not sure how? The "Delete" button on Projects has always meant "Delete or Archive," but now we've made things a little clearer, with separate buttons for Delete and Archive. Virtuous will still stop you from deleting Projects that have giving data associated and gently nudge you to archive them instead, because we're looking out for you, boo.

Some users who use single sign-on were being prompted to log in every hour, which sure is super secure but also somewhat extreme (like Mountain Dew or parkour!). We've corrected this issue so you don't have to stop what you're doing every hour, unless you want to.

By semi-popular demand, we've added the ability to filter premiums based on their Active status. Wahoo!

And the new filter fun doesn't stop there! We've also added the ability to filter Grants by Awarded Date. (Dang it, we should have said "we've

granted

you the ability..." real missed opportunity there)

When building a custom report, if you choose to use a filter to set the range for your data, we will add the last filter parameter you choose, even if you don't click to add it, as soon as you save your report. Just another way to save you a click!
And that's the list! As always, if you have any questions about these or other features, feel free to contact our team using the support widget in Virtuous, or drop us a line at support@virtuoussoftware.com.